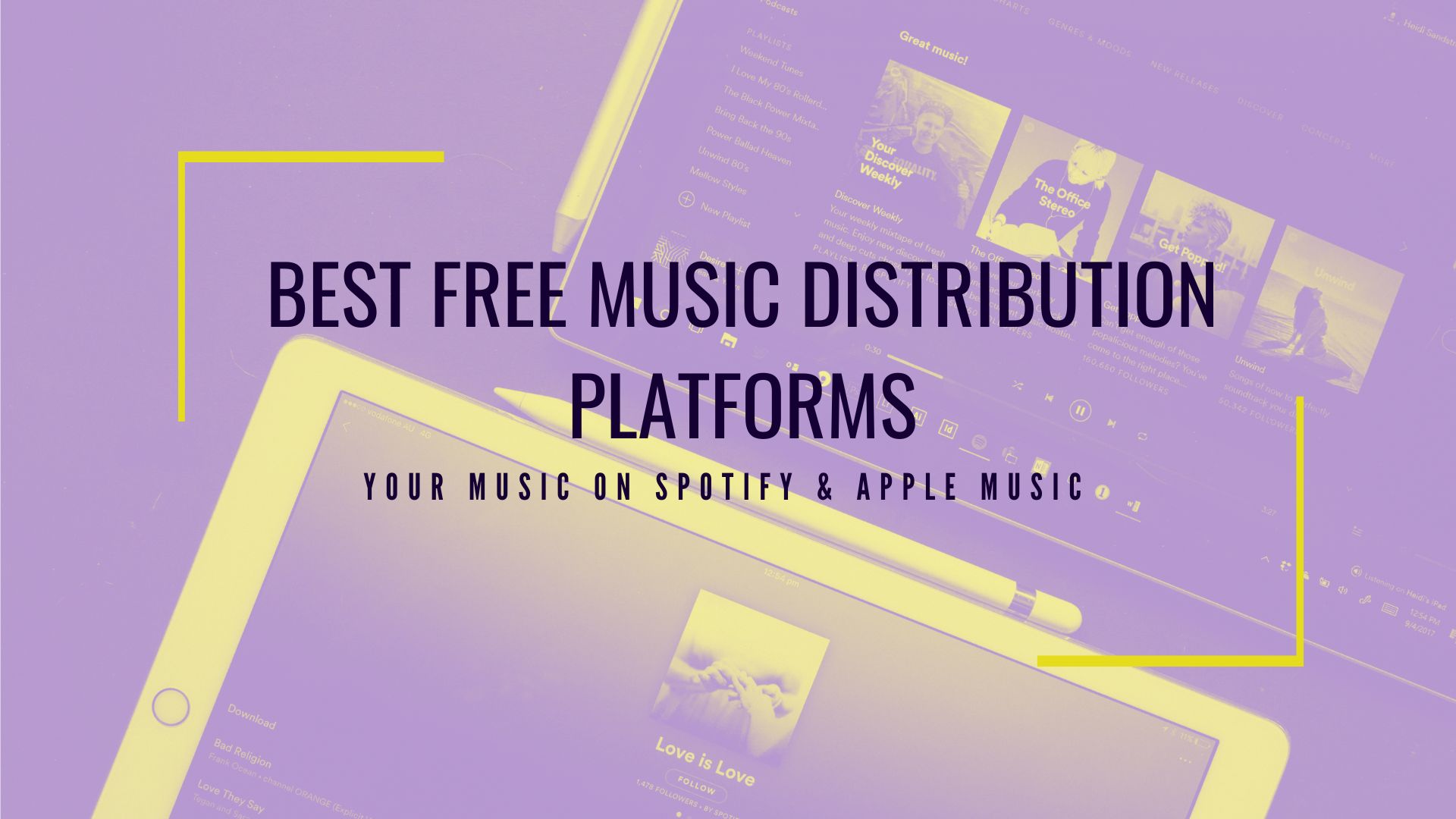 Free Music Distribution and best Aggregators comparison:
After you've produced your songs and the mixing and mastering process is complete, it's time to publish your music on streaming services and download shops like Spotify, Itunes, Apple Music, Amazon Music Unlimited, Youtube Music or Beatport. Some of the best Free Music Aggregators I review in this Blogpost are:
Routenote
Soundrop
Amuse
Awal
Indiefy
Fresh Tunes
Bandcamp
United Masters
Songtradr
Here you can learn more about digital distribution platforms and possibilities you have! 
The income for artists is finally rising again after a long time of struggle. More and more artists are releasing their own music and no longer sharing their income with a label. Find how you can publish your music yourself without any problems.
What can you learn here?
How to get on spotify your music, (Itunes and Youtube)

Best Free Music Aggregators - Comparison

Other Music Distributors worth mentioning

Label Aggregators including Traxsource, Beatport and Juno

How to release Native Instruments STEMS?

How much Music Streaming services pay? 

Smart Links for Music Streaming Services - Share Music Links
---
Limited Offer - 50% Discount!
Get your first Audio Mastering now and save 50%. Because your music deserves brilliant & powerful sound.
upload music to spotify - free music distribution
If you don't wanna spend money before releasing and sell your own Music. Here I show you how to put music on Spotify, Apple Music, Amazon Music, Deezer, Itunes, Shazam or Pandora. There are some free of cost solutions to distribute your Tracks with spread income. As an example, the Distributor gets 15%, and you keep 85% of the revenue. Often it makes more sense for independent Artists!
If you have the question "How to sell/distribute my Music on Spotify or Itunes?" You can read my reviews for the free Digital Music Distributors I found on the Web. Some of the best music aggregators 2020 / 2021 are Soundrop,  Awal, Routenote, Bandcamp, Amuse, Fresh Tunes, Level Music, Distrokid. All these Distribution platforms have no yearly fees and no sign-up fees. Some of them are entirely free digital music aggregators, and others take a commission.
Read more about the cheapest music distributors you can find online:
In the following Blog post, I compare these details:
Who has the best free music distribution service
Which distributor can supply the most download and streaming services?
How high is the margin the distributors charge you per stream or download?
How much do you have to earn till the music distributor is paying you out?
Good luck in finding the best monetization options for your music!