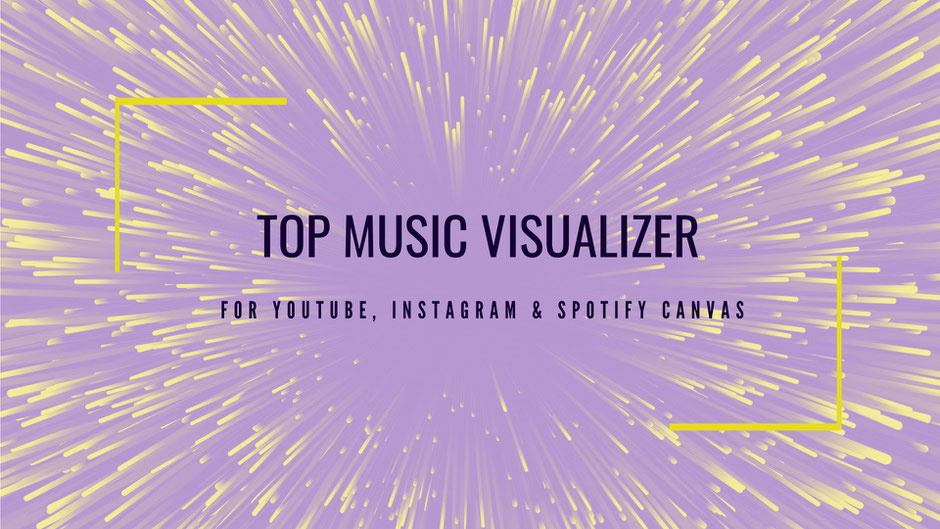 After your music has been arranged, mixed and mastered, it's time to publish your tracks on Spotify and Youtube. Here you can find some great Youtube Music Visualizer and Spotify Canvas maker to visualize your music.
Why use a Music Visualizer?
As a music lover, music visualizations are a remarkable and engaging addition to my listening experience. Music visualizers for Spotify Canvas and YouTube provide a dynamic and engaging visual representation of the music being played, which enhances my listening experience.
One of the things I appreciate most about music visualizers is their ability to transport me to a new realm of sensory experience. The visuals are synchronized to the tempo and rhythm of the song, creating an immersive experience that draws the listener in and keeps them engaged.
In addition, music visualizers are a fun way to discover new music and artists. It is also a great way for creators to showcase their music creatively and visually strikingly, making it more discoverable for me.
Overall, music visualizers are an exciting and engaging addition to the music-listening experience. They add an extra layer of creativity and immersion.
Learn more about the impact of music visualizers and the top 10 music visualizer tools. 
How to add life to videos with Music Visualizers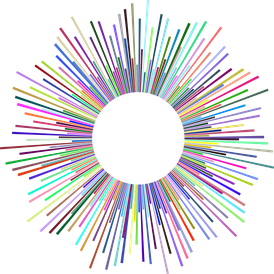 One great way to promote your music is by converting it into music videos on Youtube or for Spotify canvas.
You could say that music is an excellent way to express yourself. But seeing your music visually is a more effective way to make them understand its life.
It is also an investment for musicians, from the high-quality audio to the incredible visual effects.
With the music visualizers online, you can deliver to your audience the music videos that come to life with stunning visuals.
Top 10 Video Editing Tools With Music Visualizers in 2022
There are many video editing tools that you can find over the internet. Thus, not all of them have music visualizers in them.
I wrapped below the ten best spotify canvas maker and video editing tools that offer music visualizers features and what made them stand out among the others. 
Veed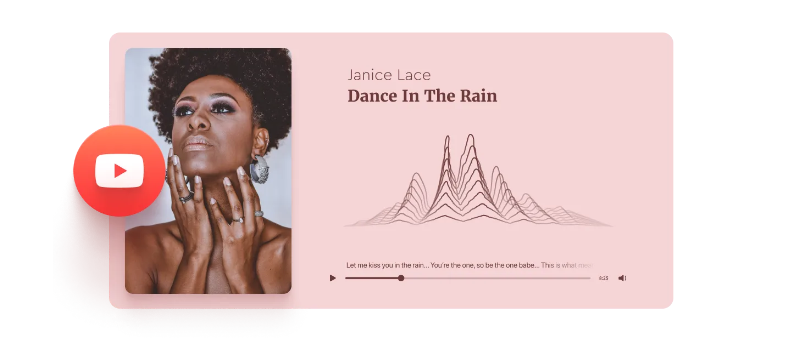 Veed is a powerful tool for video editing projects that you can use for free. It has a complete number of features that you may enjoy using. One of these compelling features is the Youtube Music Visualizer.
Editing your videos can be done quickly by just pasting the YouTube link onto the URL field within the tool. Then this Youtube music visualizer will automatically do the process of uploading the video into the editor. There are many different music visualizer styles and sound-responsive visual effects that you can add to the YouTube videos. 
Tuneform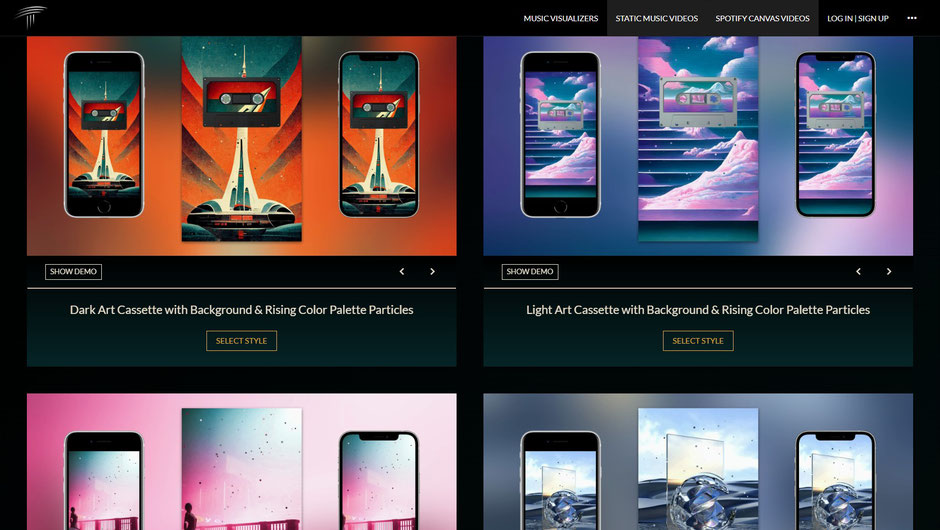 Need a short video for your songs on Spotify? With the Spotify Canvas Maker from Tuneform, you can create great animations to bring even more life to your songs.
You have a large selection of templates at your disposal so that you can create exciting music visualizations within 5 minutes.
You also can create static music videos for Youtube or use the Music Visualizer for Youtube, which animates the waveforms of your audio material.
VSDC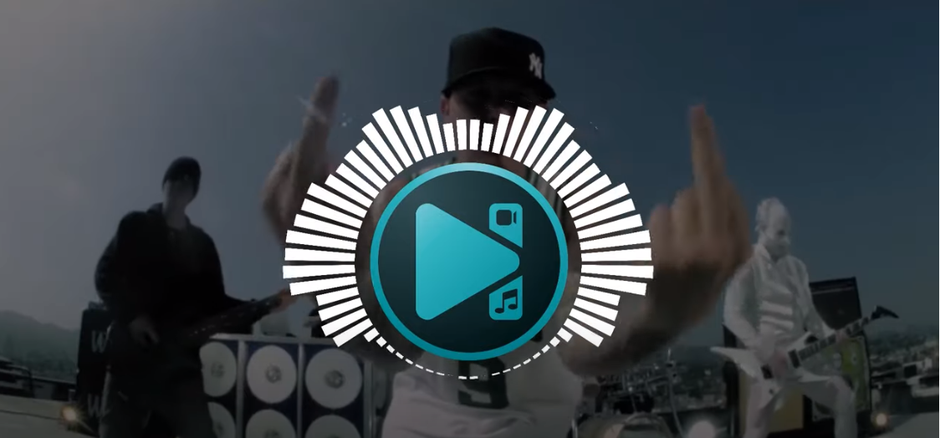 VSDC is a powerful video editor that offers a music visualizer feature. This feature allows users to create visuals that react to the music playing in the background. The visuals can be customized to match the tempo and energy of the music, making for an immersive and dynamic experience.
You can use it to create visuals for music videos, live performances, or just for fun. With a bit of creativity, the possibilities are endless. Whether a seasoned video editor or a complete novice, VSDC's free audio Visualizer is a great way to add some pizzazz to your projects.
Wofox

Wofox is a powerful and easy-to-use video editor with many features to create stunning videos. One of its most unique and valuable features is the music visualizer. You can enhance your Videos with visual effects that respond to the beat and tempo of the music.
This Music Visualizer can add a new dimension to your videos to make them more engaging and exciting. This feature is effortless to use, and it comes with a wide range of presets that are perfect for any music.
You can also customize the visual effects to create your unique look. If you're looking for a video editor to help you create amazing videos, Wofox is worth checking out.
Renderforest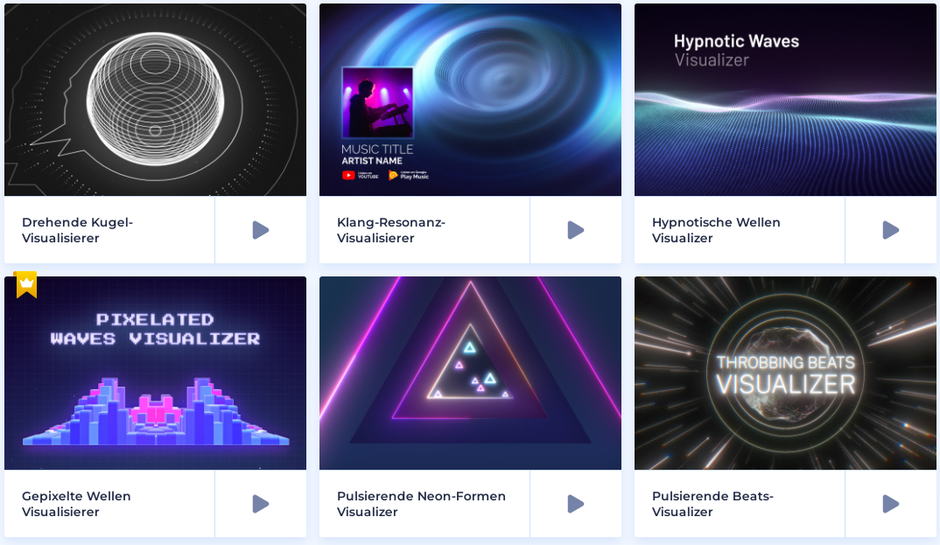 Renderforest is a music editor tool that allows you to create professional-quality visualizations for your audio files. The software offers a wide range of features, including a music visualizer.
This feature makes creating stunning visuals for your songs easy. The Visualizer allows you to see how your music will look as it plays, and you can also add text and images to your visuals.
It also offers a variety of templates that you can use to create your music visuals. And you can customize the look of your visuals by changing the colors, fonts, and sizes. 
Videobolt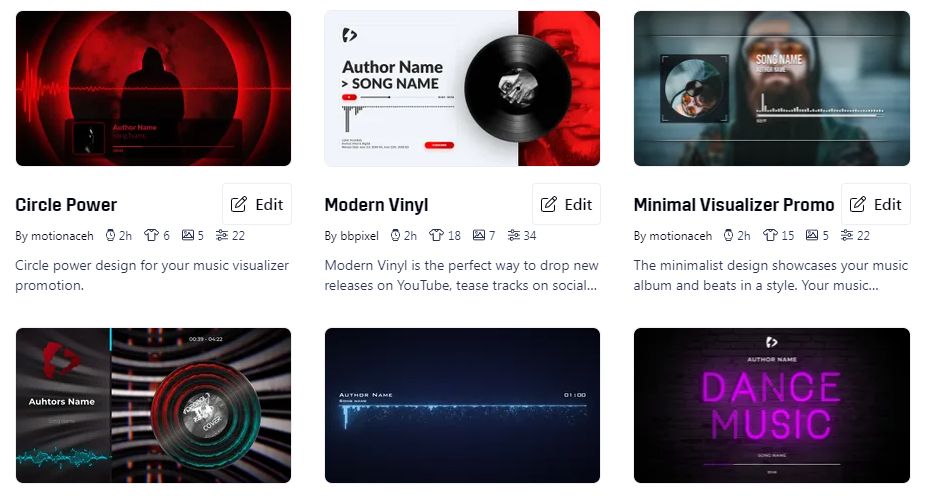 Videobolt is a music editor tool that comes with a music visualizer feature. This feature is handy for music producers as it helps them create visuals that accompany their music. You can use the Music visualizer to create animations or static images that represent the sound of the music.
Export your Visuals as MPEG or GIF files, which can be shared on social media or used in video projects. Videobolt also offers a variety of other features that make it an essential tool for music producers, such as a beat maker, a drum machine, and a synthesizer.
With all of these features, Videobolt is an impressive music editor tool that will surely be useful for any musician as a youtube and spotify visualizer.
Specterr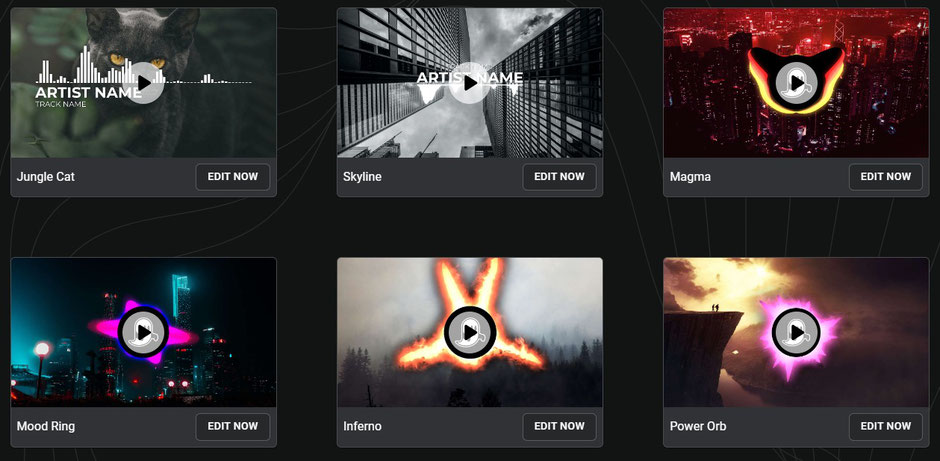 Specterr is a powerful music editor that comes with a built-in music visualizer. This feature allows you to see the waveforms of your audio files, making it easy to identify and correct mistakes.
The Visualizer also makes it easy to create transitions between sections of your song. In addition, Specterr comes with various other features that make it a valuable tool for music production.
These include a multitrack recorder, a MIDI controller, and a sound library. With these tools, you can easily create professional-sounding music.
Camtasia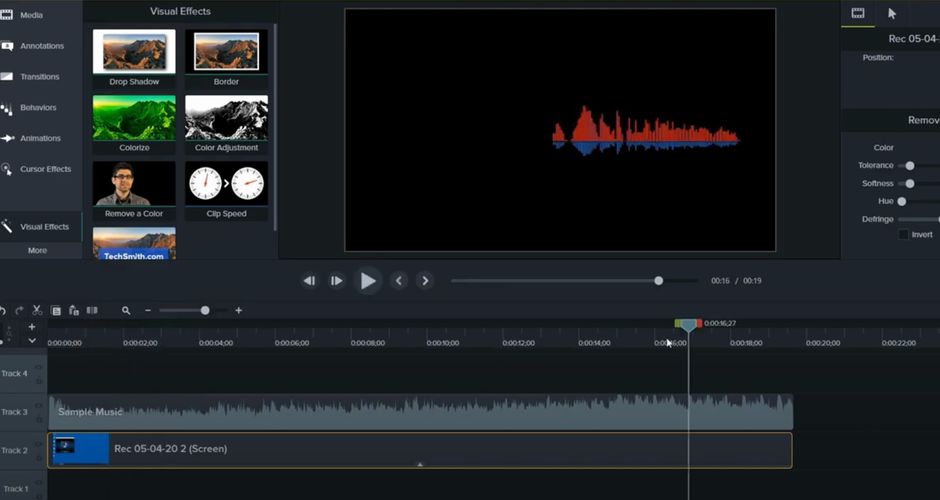 Camtasia is a powerful music editor tool that can help you to create professional-sounding audio tracks. It has various features that make it easy to edit and enhance your music, including a music visualizer that can help you see your music in a new light.
The Visualizer provides a real-time view of your music's waveform, making it easy to identify sections that need editing. In addition, Camtasia's built-in effects allow you to add polish to your tracks easily.
With its simple interface and powerful features, Camtasia is an essential tool for any serious musician.
Filmora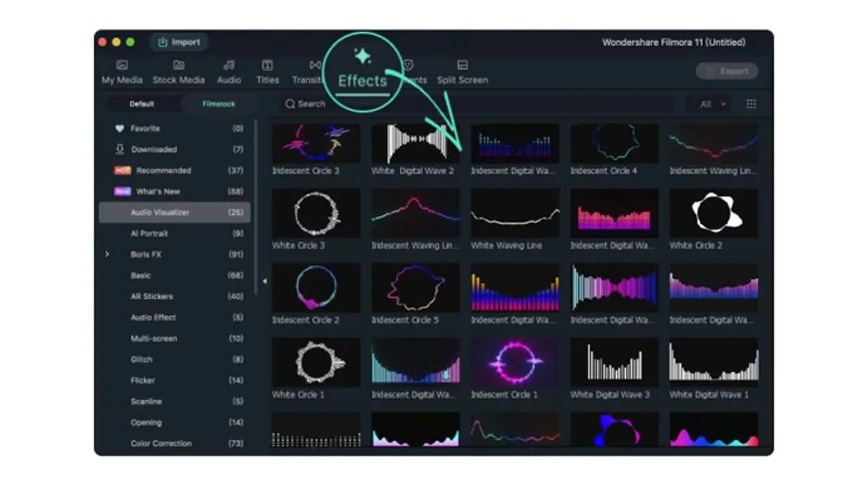 Filmora is a powerful music editor tool with a built-in music visualizer. The Visualizer makes it easy to create professional-looking videos with your favorite songs. You can add your photos and videos or use Filmora's library of stock photos and videos.
The music visualizer feature is excellent for making slideshows, creating video loops for spotify canvas, or adding visual effects to your videos. This tool also includes several other features that make it a great video editing tool, such as the ability to add text, transitions, and filters.
With Filmora, you can easily create professional-looking videos that are perfect for sharing with your fans.
Adobe After effects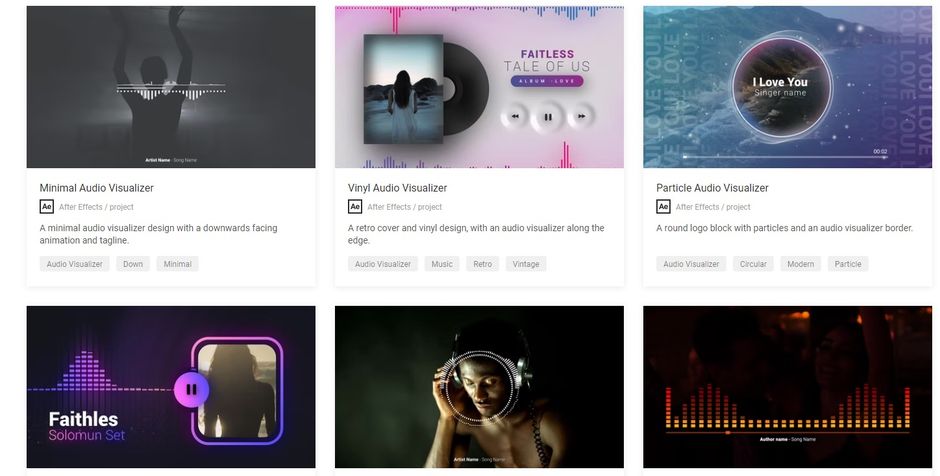 Adobe after effects is a powerful video editing tool with robust features. One of the most valuable features for musicians is is the visualization of animations and 3d scenes. This feature helps you to create exciting visualizations of your music.
PowerDirector Ultra
PowerDirector Ultra is an excellent tool for music editing, with a visualizer feature that makes it easy to see what you're doing. You can add, delete, and rearrange music sections, and the Visualizer will show you how the changes will affect the overall sound.
This is a great way to experiment with different arrangements and find the one that sounds best. Use this Video Editor to create custom visuals for your music; this can be a great way to add some personality to your songs and make them more engaging.
Overall, PowerDirector Ultra is an excellent tool for music editing, and the visualizer feature makes it even better.
Wrap it up!
When it comes to music visualizers, there are many different options out there. Some people prefer the more simplistic ones that show the music's waveforms. Others prefer the more complex ones that can create visuals that go along with the music in exciting ways. 
Music editor tools with music visualizer features can be a great way to fine-tune your music production skills. By seeing your music's waveforms, you can more easily identify areas that need work.
In addition, the visualizations can help you better understand how different sound frequencies interact. Ultimately, by using a music visualizer, you can become a more efficient and effective music producer.
Whichever type of music visualizer you prefer, we are sure there will be one for you that meets your needs. 
Guest Blog Post by Tonie Rose Guevarra