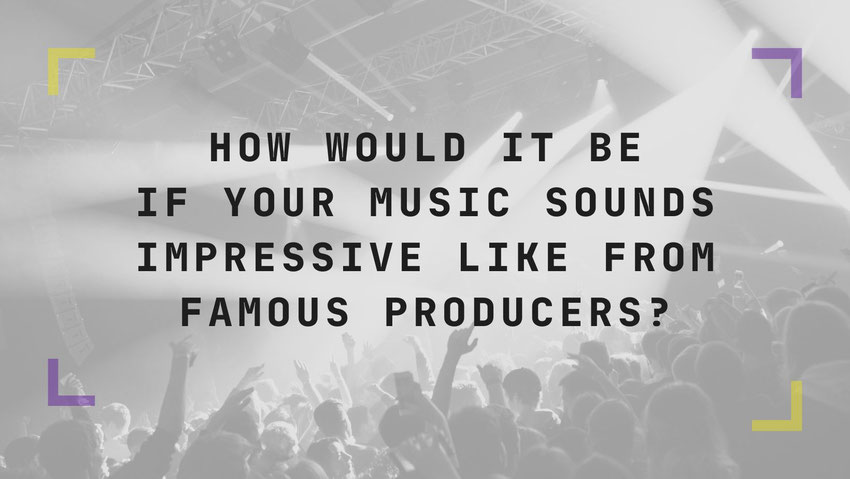 State-of-the-art audio for musicians to which excellent Sound is fundamental. Your electronic music mastering and mixing Studio for an energetic and vibrant sound.
Whether you have old treasures lying on your hard drive or new productions ready for release. Now it's time to finally bring your songs to life, finish your music productions and release them with confidence. 
Expect tight, warm basslines and powerful kicks that will turn your listeners into raving fans. Whether you're planning a digital release on Spotify, Apple Music, and Beatport or a release on vinyl. 
At Mastrng.com, I've been providing electronic music and techno mixing and mastering services since 2016. Founded in Berlin, Germany, I bring a unique perspective and understanding of the electronic music scene to every project I work on. Be sure to settle for the best for your music, and Let me help you achieve your vision.
Are you tired of traditional audio mastering not delivering the sound you want for your music? As a mastering engineer, I understand the importance of having a final product that represents your creative vision and sounds the best it can be. That's why I highly recommend stem mastering.
With stem mastering, we can work with up to 6 grouped tracks of your song, ensuring that the kick, bass, synth, drums, and vocal elements are perfectly balanced. This method of mastering is particularly effective in solving problems that can occur during the mixing process, such as unbalanced kick and bass, resulting in a muddy sound.
But stem mastering gives you many options and is less expensive than you might think. Let me deliver a great-sounding final master that exceeds your expectations. Stem mastering allows more precise control over individual elements of a mix, resulting in a more cohesive and balanced overall sound. It also allows adjustments to be made to specific elements of your mix, giving me more flexibility during the mastering process.
Stem mastering: the key to unlocking your music's full potential. Let's make your music sound unforgettable. Contact me today to find out more about my services.
▶ Excellent audio quality: Optimize the punch and power of your tunes and get massive sound with a healthy dynamic range. Stand out with bombshell low-end and rich high frequencies, adjusted with the finest EQs.
▶ High-quality Sound through mastering and Mixing creates an outstanding warm listening experience. Whether on streaming services or vinyl. Making your music sound better ensures more listeners and recommendations.
▶ It also Secures a successful music distribution. Mixing empowers your songs for more playlist placements and successful submissions to labels. In the end, it simplifies your Music production process and supports you in saving time. 
▶  Do you want a better Audio experience with competitive loudness levels? Audio Mastering and Mixing is an investment in your Music quality, career, and future. Get that next-level Sound you always wanted. 
* Techno Mastering and Mixing House Music, Hard Techno,Tech House, Acid, Trance, Dub Techno, Ambient Dub, Downtempo, Deep House, Progressive House, Bass House, Melodic House, Industrial, EBM, Minimal Techno, Breakbeat, Jungle, Dub Step, Garage, Italo Disco, Nu-Disco, Electronica, Electro, EDM, Pop, Beats, Hip Hop, Rap, Trap
I understand the struggles of producing music in today's digital age. The many possibilities of a DAW like Ableton or FL Studio can be overwhelming, especially when mixing kick and bass or adding that all-important stereo width and 3D sound to a track.
But don't let these struggles hold you back. As a professional mastering engineer, I am here to help you make your songs club-ready and powerful. With my trained ears and the best tools in the industry, I can improve your audio quality and make your songs sound big and punchy.
Leave the decisions to a professional and rely on my expertise when mixing and mastering your EDM songs. Treat yourself to a massive analog sound experience for your music production and make your next EP or album production sound extraordinary.
I can help you achieve impressive bass and airy high frequencies in your tracks, even if you have terrible room acoustics and limited studio monitors. My goal is to help you achieve the professional sound that your favorite producers already have, because in the end, it is the amazing sound quality that counts.
I have now mastered 6 Techno tracks and I can only say, always happy again! A competent and friendly advice. In addition, a great sound and super results! Great work from Marcus! highly recommended!!!
This is exactly what I wanted !!! It's brilliant and I even got goosebumps listening to it.
Everything comes out beautifully !!! I would use your services again for sure!!! Thanks a lot
Bianca [Switzerland]
Very nice Work and I'm very happy with my house music mastering. You get the details out there and it sounds very good in the club 
Stephen [Canada]
Looking forward to working with you again - you mixed my electronic music song' last year which helped get me signed to Mystery Freedom Records.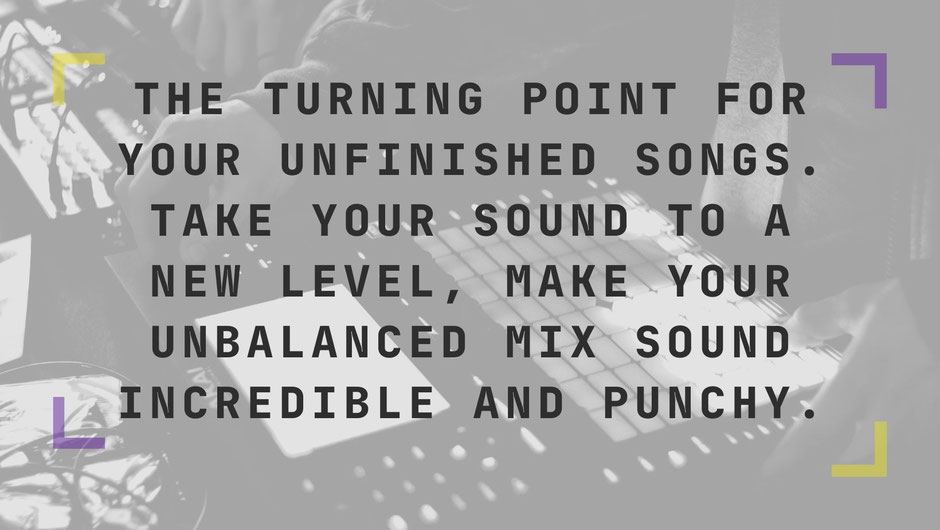 Or listen to more House Music and Techno Mastering Samples on: Spotify or Soundcloud 
As a professional mixing and mastering engineer, I understand the importance of creating polished sound for your music. I offer a personalized mix evaluation to help you discover how your songs can sound much better than with A.I. mastering services.
I believe in providing exceptional service and assisting musicians in every step of the audio production process. My goal is to enhance your music with the highest quality audio tools and techniques, giving you a big, warm sound that makes your music stand out.
With a passion for electronic dance music and a background working in Berlin's vibrant techno and house scene, I have the expertise and experience to deliver top-notch audio for musicians and producers. I'll work with you to create a sound that will fascinate your audience.
Important information for my dance music mixing and mastering process. 
Save your tracks as a lossless 24-bit or 32-bit .wav stereo file and upload it to Wetransfer or Google Drive.
Select your preferred service and complete the ordering process by clicking on "Buy now and Improve my Audio".
During the ordering process, add your link to the audio file and add one of your favorite reference tracks so I know what sound you want to target.
I will check your song for possible mistakes and offer advice if necessary. Then I will start the audio optimization. After 3 to 7 working days, you will get back the mixed / mastered track. Don't worry; with my services, you have unlimited revisions. I work on your song until you're satisfied.
Okay, not as tricky as you would have thought, right? Are you ready to start?
Start making the most of your potential as an artist. Be creative; take your time and stay focused. Be confident and enthusiastic while producing to achieve the best results!
Electronic music mixing and mastering services for your tracks.
Get noticed with your next single, EP, or album release.
Inspire your listeners with powerful kicks and warm, groovy bass lines!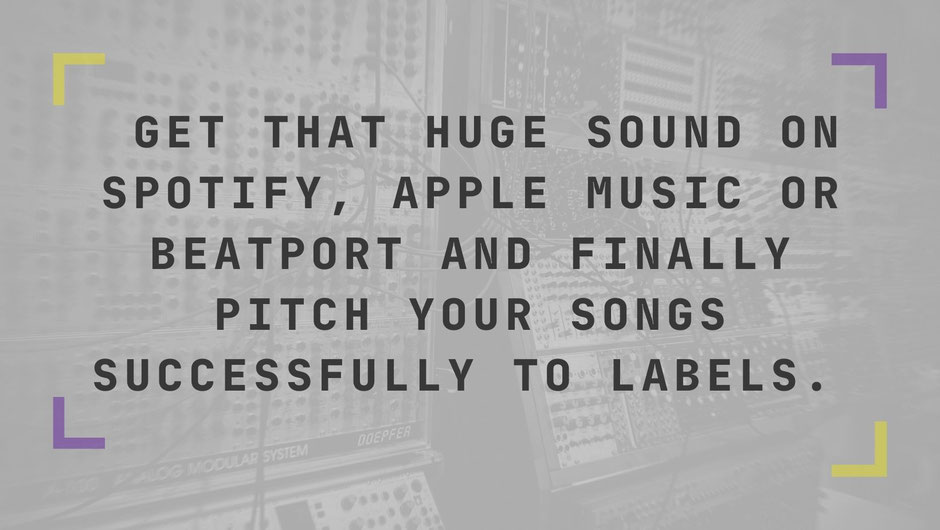 Electronic Music Mastering Services: Your sound problems belong to the past! 
---
✔ Dance Music Mastering, get that pro sound and let some fresh ears tweak your productions.
✔ Club, streaming and download shop optimized for Spotify, Apple Music, Deezer, etc.
✔ Adds punch, optimize Track details and Stereo width
✔ Get a warm analog sound to you final mix. 
✔ Balanced and dynamic results, with a great sound on small speakers and club sound systems.
✔ Production consulting: ask me everything about producing
✔ Mastering Session with unlimited revisions
✔ Spotify and Soundcloud playlist promotion
Stem Mastering: Dance Music Master with precision& processing of individual instrument tracks
---
 ✔ More detailed: In-depth editing for your instrument groups.
✔ The best solution if you need perfect mixing results for your songs.
✔ Send up to 6 stems/musical elements for stem mastering, like Drums, Bass, Synth, Vocals, and FX.
✔ Every stem will be edited individually to get the most out of your music.
✔ Also, everything you see in the HQ Mastering Service description is included.
✔ Producer consulting; ask me everything about making music.
✔ Spotify and Soundcloud playlist promotion.
Electronic Music Mixing and Mastering Services: Optimization for every part of your track.
---
 ✔ Get a balanced, powerful bass and big, heavy drums.
✔ Add punch and optimize your muddy-sounding bass range.
✔ Clean up your vocal recordings—make your voice more rich and professional.
✔ Your instrument tracks, like synth, piano, pads, etc., are processed individually so that every part of your mix sounds fat.
✔ Give your song the right amount of compression and saturation for a better sound experience.
✔ Get a 3-dimensional Stereo Image.
✔ Mastering service worth 35 € included