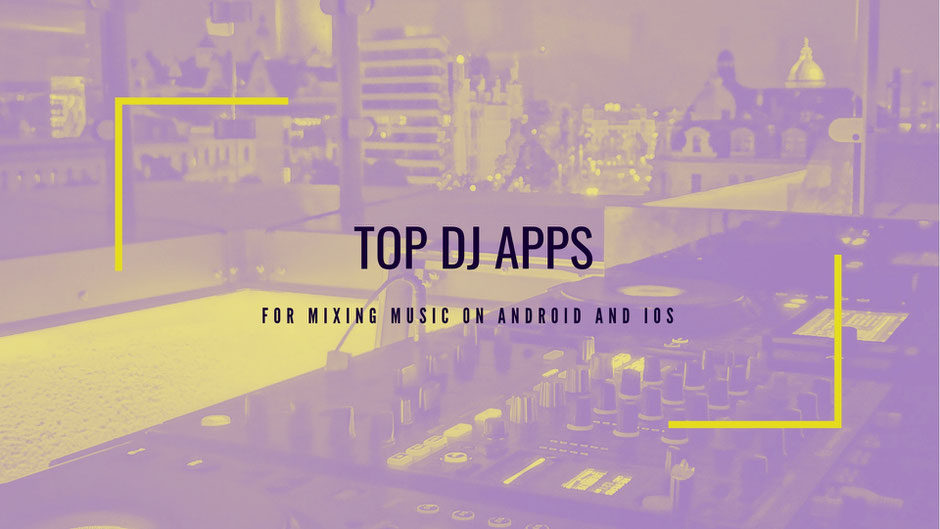 Find Song Mixer for Mix Music Online - best DJ Apps:
Meanwhile, there are some DJ Apps for IOS, iPhone, IPad, and android devices on the market. Even though I prefer CDJS or Vinyl for DJing, some song mixer apps are undoubtedly adequate for beginners. The future for DJs could be streaming songs from Spotify, Apple Music, Youtube, Soundcloud and Beatport in combination with DJ Apps and DJ Software
Learn more about the advantages and disadvantages of DJ software Apps currently available on the market.
Song Mixer for Iphone, Android - DJ Apps for Mixing Music
Beatport DJ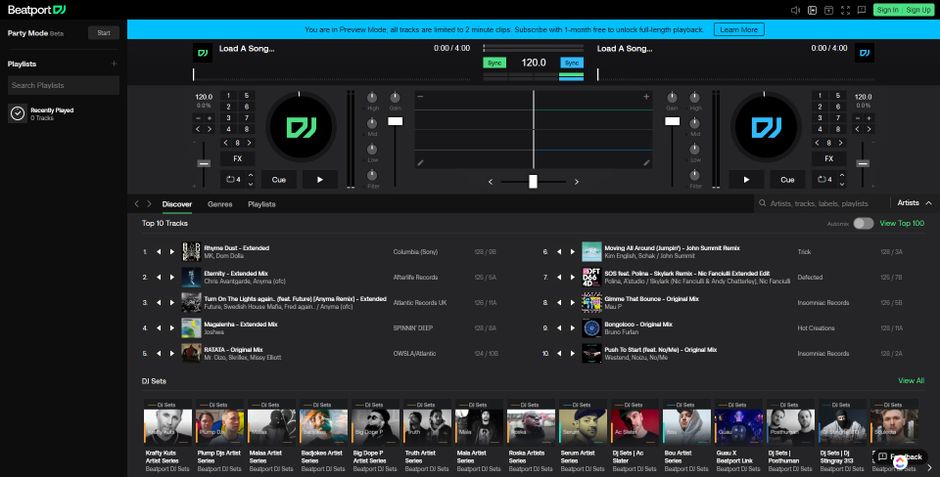 If you're a fan of electronic music, you've probably heard of Beatport. This online store offers a massive selection of tracks from various genres. But you may not know that Beatport has recently expanded its offerings to include a web-based DJ app. This new tool is designed to help DJs and producers get the most out of Beatport's vast electronic music library.
Beatport is positioning itself as a go-to destination for DJs and producers. And with the release of Beatport DJ, the company is making it easier than ever for users to access and mix their favorite tracks.
The Beatport DJ web-based DJ software is designed to complement existing DJ tools rather than replace them. It's a unique tool that allows new DJs to start mixing directly from their laptop web browser on day one. The app features a range of tools, including zoomable waveforms, key lock, midi mapping, effects, cue points, loops, beat jump, audio interface support, and more. It also includes an Automix to mix your favorite tracks automatically.
While Beatport DJ is an impressive tool, its real strength lies in integrating with the Beatport ecosystem. The app allows users to easily search, download, and purchase tracks from Beatport's massive catalog of electronic music. It also makes discovering new music incredibly simple, as users can start playing new tracks immediately. 
And with the ability to import playlists from other platforms like Spotify, Beatport DJ makes it easy to access all your favorite tracks in one place.
Cross-Platform Compatibility Beatport DJ is also designed to work seamlessly with other popular DJ software providers, including Pioneer DJ Rekordbox, Denon Engine OS, and Serato DJ. 
To access Beatport DJ, users must subscribe, starting at $9,99. 
Three subscription models are available: But You can Mix 2 Minutes of your Songs in the Free Version to try the DJ App.
Traktor DJ 2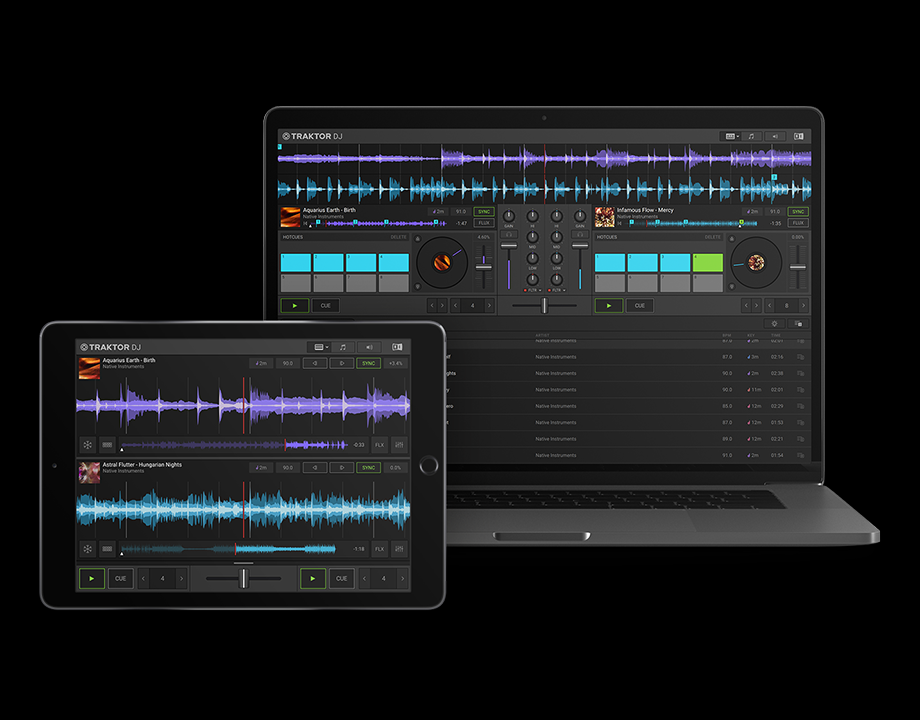 Whether you're a beginner or a professional, TRAKTOR DJ 2 is the perfect app for you. With its intuitive mixing features, seamless synchronization, and access to SoundCloud Go+'s infinite music collection, TRAKTOR DJ 2 allows you to create your own unique mixes and play DJ sets without any barriers. And the best part? It's completely free!
Mixing Made Easy. TRAKTOR DJ 2 makes mixing your favorite tracks a breeze. You can easily create a seamless flow between songs with track suggestions that match the one you're currently playing. The app's intuitive mixing features, including sync and effects from our professional DJ software, allow you to easily shape your mixes' sound.
Synchronize With Precision. With TRAKTOR DJ 2, you'll never have to worry about your tracks being out of sync. The app handles the synchronization for you, so you can focus on creating the perfect mix. Whether you want to use hot cues to jump between the best parts of a song or prefer to set a loop, TRAKTOR DJ 2 keeps everything on the beat and you in the flow. And if you want to hone your beatmatching skills, simply turn off sync and mix like the old-school heroes.
Shape Your Sound With EQs and a filter for each channel, you can shape the sound of your mixes to your liking. Want to turn down the bass on a track and use only the vocals and higher frequencies? No problem. Or do you want to give the Songs a new twist with effects? TRAKTOR DJ 2 has got you covered.
Remix in Real Time One of the most exciting features of TRAKTOR DJ 2 is the Freeze Mode. By pressing the snowflake icon in the iPad version of the app, you can freeze the waveform and play it like an instrument. This feature is perfect for taking apart vocals or beats and creating remixes and edits in real-time.
TRAKTOR DJ 2 provides smart track suggestions based on the currently played track. You can also choose between different layouts, play chops, stops, and backspins without ever losing position in the track, audition the track you want to play next, and add tracks you want to play later to a dynamic playlist.
With SoundCloud Go+ integration, you can access a huge music collection - from the latest hits to classics, deep underground edits to epic mash-ups. And your favorites and playlists are available in the app - just drag the track you want onto a deck and go.
Virtual DJ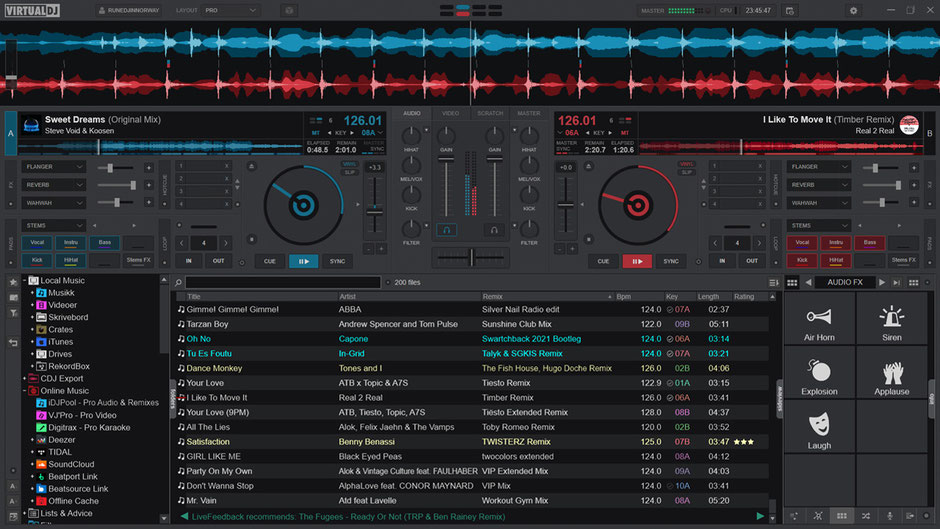 VirtualDJ has established itself as the top choice for DJs worldwide, with over 100 million downloads and counting. This software is the go-to for beginner and professional DJs, providing cutting-edge features and an easy-to-use interface.
VirtualDJ outmatches its competitors with its impressive feature set. This software is constantly pushing the boundaries of digital DJing, introducing new technologies that will shape the DJing world of tomorrow. VirtualDJ is at the cutting edge of DJ software, with features that don't exist on competing software.
With VirtualDJ, you can start mixing as a DJ immediately, with just your computer. This stand-alone DJ mixer is perfect for practicing, learning, preparing sets and playlists, and performing at gigs, with or without hardware.
Superior song library management is vital to being a successful DJ. VirtualDJ provides fast search, smart folders, playlists, and more to help you stay organized. With AI suggestions, requests, and online catalogs, VirtualDJ ensures you have the songs you need for every event.
VirtualDJ offers access to various music content catalogs, including iDJPool, DigiTrax, VJ-Pro, Tidal, Deezer, Beatsource, and SoundCloud. Each catalog offers a wide selection of high-quality audio, video, and karaoke tracks curated playlists, and personalized recommendations. 
With VirtualDJ, DJs can access and stream millions of songs from these catalogs. Mix your collection with catalog tracks, and create influential playlists for your next DJ Gig.
WeDJ by Pioneer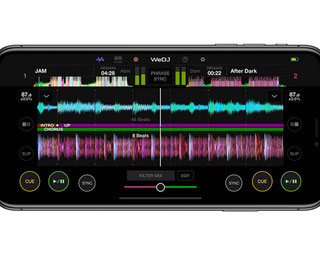 Is streaming the future for DJs? WEDJ by Pioneer is the first DJ App and song mixer with Beatport Link integration. The new subscription service from the biggest club music download store Beatport, with which you can play their entire music catalog. WeDj also has a Soundcloud Go integration for mixing their songs. With the transition FX feature, you can mix your songs by choosing from up to 11 sound effects.
Serato Pyro
The Pyro App is the little brother of Serato. With this mobile App for IOS, your favorite songs are automatically mixed and adjusted by the tempo. The whole thing happens in combination with Spotify. So you can choose from millions of songs and have a vast choice. Conclusion: Perfect if you don't want to run out of music at a party and want tracks to be mixed automatically.
[stopped developing]
Edjing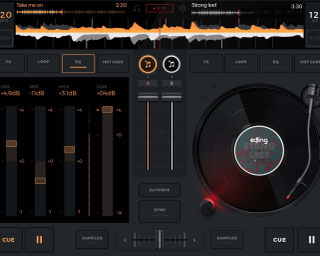 Edjing is perfect for mixing your MP3s, Soundcloud, and Deezer songs on the go. Your tracks are also analyzed by the tempo and can be mixed with a 3 band equalizer. The Dj App for IOS and Android devices also has a recording function. Conclusion: The DJ Mixer App is a great option to get started as a DJ.
---
---
Algoriddim Djay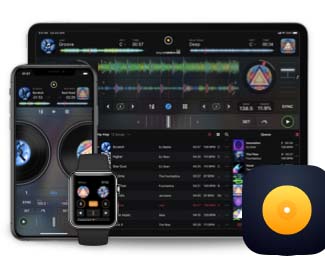 Djay 2 is one of the best DJ App's for Android, IOS, Mac, and the Windows PC, and features Spotify integration. You can also set cue points and loops, and use the autoplay function with tempo adjustment. The program also includes an autoplay function with tempo adjustment. You can also mix up to 4 songs simultaneously. Conclusion: Useable for mobile use and beginners as a DJ. The pro version is aimed at DJs for professional use.
Mixxx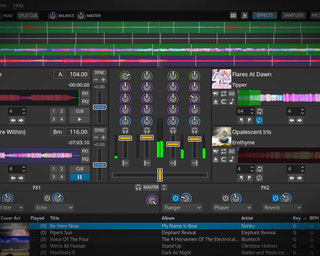 Mixxx is an open-source Desktop DJ mixer app for Windows, Mac, and Linux. You can mix your songs with tempo faders, equalizers, effects, and filters. There's also BPM and key recognition for your songs. You can also use a midi controller of your choice to control the program. Conclusion: a program with potential and some exciting features. Also available as a free download
DJ Player Professional
Mixvibes Cross DJ
Cross DJ
DJ Mixer Studio
You.DJ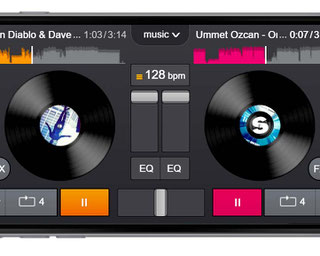 With You.DJ you already have more possibilities to mix your tracks. This DJ Mixer APP is available as a web app, desktop version, and also for IOS. You can mix your tracks with an equalizer, a filter, and different effects. You can also access Youtube and Soundcloud songs. Or play music directly from your hard drive. Conclusion: The DJ App from You.DJ has potential but is not yet fully perfected. There are still many better alternatives.
Use You.dj Song mixing App
Youtube DJ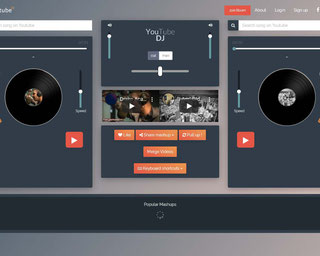 Youtube DJ is a beginner Web App to mix your Youtube Music Playlists. It's not easy to beatmatch Songs, because you only have 6 different tempo adjustment options. The DJ Mixer app is not comparable to professional DJ apps because there are far too few adjustment possibilities. Conclusion: rather an app to play around with, at a home party.
If you have questions, please use the comment function
or share your favorite apps to mix music